Thompson Rivers University (TRU) student, Michelle Aragon had a study abroad experience without ever leaving home— and made history to boot, becoming the first student to receive academic credit for completing a course through the OERu.
TRU is a founding anchor partner of OERu, a growing network of 35 post-secondary institutions and educational agencies around the world which aims to make high quality education affordable and available to anyone with an internet connection.
Aragon, a student in Open Learning's General Studies Diploma program, enrolled in AST1000: Regional Relations in Asia and the Pacific, a course created by OERu partner, the University of Southern Queensland (USQ) in Australia.
Using free, open educational resources (OERs), and without leaving her home in Penticton, she wrote a paper on child poverty in the Philippines and created a travel brochure on Bali's eco-tourism industry. As an OERu course, the only fees were to have her assignments and exams graded.
"It was also quite freeing not to be tied to a textbook and able to follow what I wanted to learn about and what I wanted to write about."  – Michelle Aragon
"I learned so much about Bali, Indonesia, eco-tourism and the impacts of tourism in Asia from accessing a variety of sources on my own," says Aragon. "Having to find all my own resources that are accessible (and credible) online improved my research abilities. It was also quite freeing not to be tied to a textbook and able to follow what I wanted to learn about and what I wanted to write about."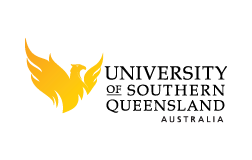 USQ implemented a course design based on a pedagogy of discovery whereby learners identify OERs in pursuit of their own interests in achieving the learning outcomes for the course. "By moving from a teacher-directed to a student-centred approach, the innovative pedagogical design not only provides students with more choice, but facilitates the development of digital literacy skills," says Emeritus Professor Jim Taylor, from USQ who led the course design for AST1000.
"This was an exciting opportunity for me as facilitator," says Dr Marcus Harmes from USQ, "and I believe for Michelle as learner to take an approach to study that allowed her to follow personal interests and areas of passion – the outcomes were excellent."
The OERu partners are currently in the process of determining how universities, with their detailed program requirements and accreditation standards, can award program credit for OERu courses. So Open Learning held a pilot project. Aragon was contacted by her program advisor about the opportunity, and though international relations was new to her, she readily agreed.
"I was excited to be offered something different and to be part of a pilot project," says Aragon, noting the course was highly interactive and incorporated Twitter, video and open educational resources, using hashtags to link things together. "It wasn't like Blackboard or BLearn."
As an online learning veteran with certificates from TRU, Mount Royal University and Humber College, she enjoyed the new format but thinks it may be harder for those new to the process.
"I do feel a course like this requires a higher level of technological and research skills," she says. "The expectation is for the student to access open resources online. That can be challenging but it's part of what makes taking this course a great experience."
Since the pilot Aragon has completed her General Studies diploma, and is now enrolled in Open Learning's Bachelor of Commerce and Advanced Certificate in Management programs.
Credits
Article first published by Bridges, Thompson Rivers University Fall 2014, Issue 12. Reprinted with permission and minor adaptations.