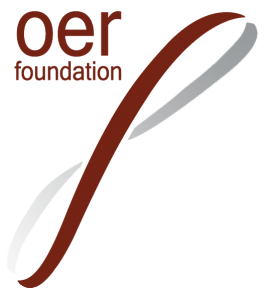 Having been approved by resolution of the Council of Otago Polytechnic, the OER Foundation Limited (OER) was registered as a non-profit company on 28 April 2009 under the New Zealand Companies Act of 1993. Section 3.4 of the constitution of the OER Foundation requires that:
The activities of the Company shall be carried out exclusively for charitable purposes and not for the private pecuniary gain of any person.
Otago Polytechnic is the sole shareholder, with the capacity to issue and transfer shares to an organisation established exclusively for charitable purposes, or to a company in which the OER Foundation Limited is a shareholder – provided that the company is established exclusively for charitable purposes.
The Open Education Resource Foundation is registered with the New Zealand Charities Services, Ngā Ratonga Kaupapa Atawhai, which is part of the Department of Internal Affairs  (See: No.CC40964).
Objectives and activities of the Foundation
The Policy Statement specifies the intentions and activities of the OER Foundation (OERF). 
The objectives and activities of the Foundation are carried out exclusively for charitable purposes. The OERF provides leadership in support of "Open Education" by striving to:
Raise and administer funds for the purpose of supporting the adoption and implementation of open education resources for the benefit of education institutions and learners 

Promote and support innovative open education resource projects, which widen access and reduce costs 

Establish and operate the International Centre for Open Education based at Otago Polytechnic through collaboration nationally and internationally

Manage and administer the domain names for OERF initiatives including (wikieducator.org, wikieducator.com, wikieducator.net, oerfoundation.org,  oerfoundation.com, oerfoundation.net, oeru.org, coep.nz, oer.nz)

Maintain the technical and operational infrastructure of the WikiEducator community 

Operate and maintain online technologies that support educators working on open education resources and related projects

Initiate activities that build capacity among educators in the design, development and use of open education resources

Provide advice and support to education institutions in the implementation of all aspects of OER initiatives

Develop and support quality assurance through peer review mechanisms to enhance the quality of OER materials on the supported wiki sites

Facilitate research, dissemination and the sharing of knowledge and experiences on  the sustainable implementation of OER

Promote and facilitate independent commercial services as a mechanism to achieve economic sustainability for OER.

Support the development of staff capability to produce OER.