The financial model of the OER Foundation (OERF) is designed to share cost and expertise among OERF partners and beneficiaries on a global scale. As a philanthropic organisation, a key strategy for future sustainability is to reinvest any surplus funds back into open content development and related projects for the benefit of contributing members.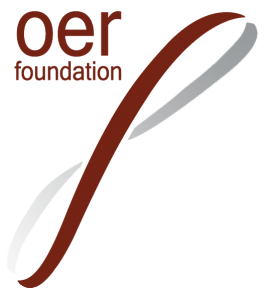 A key benefit of partnership with OERF is the opportunity to immediately reduce costs and save time for local course development by reusing OERu open online courses. OERu partners offering assessment services for OERu courses recoup costs through an assessment-only fee determined by the respective institution.
Revenue model
The OERF derives revenue from the following sources:
Membership contributions from education institutions participating in the OERu collaboration.
Grants from the international donor community for strategic open education projects.
Open education services which are aligned with the core mission of the OERF.
Currently, approximately 60% of revenue is generated from membership contributions.
Cost model
The OERF strategy has focused on operating from a very low cost base during its formative years to achieve sustainable operations without the burden of start-up debt. This approach is paying dividends as the Foundation anticipates achieving a fiscally sustainable OER initiative.
The Foundation manages the open source technology required for OERF operations as shared infrastructure for the benefit of OERu partners.
Annual reports