Meet our core team
(Listed alphabetically)
Claire Goode
Seconded Designer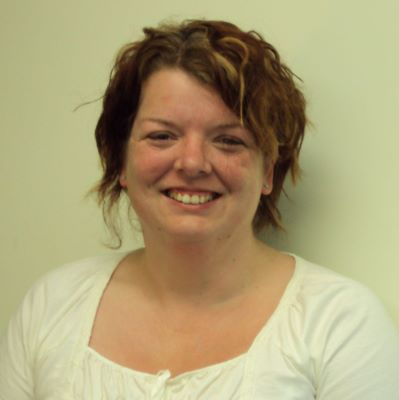 Claire Goode is a Learning and Teaching Specialist / Principal Lecturer in the Learning and Teaching Development team at Otago Polytechnic in New Zealand. She works alongside academic staff across the Polytechnic to build their capabilities in multiple aspects of pedagogical practice. This includes programme and course design, assessment strategies, technology-enhanced learning, blended delivery, the development of resources for lifelong learning, and continuing professional development; all of this to ensure the best possible experience and outcomes for learners. Claire is also one of the elected staff representatives on the Polytechnic's Leadership Council. She is particularly interested in teacher development, and enjoys seeing how educational technology can enhance learning and teaching opportunities. As part of her role at Otago Polytechnic, Claire is seconded to work on projects with the OERu, and has been enjoying developing OERu micro-courses, learning more about open principles, and being part of the wider OERu network. She thoroughly embraces opportunities to share resources and expertise openly, and is passionate about adult education.
Claire originally qualified as a secondary school teacher (of Modern Languages), before moving into tertiary education, which took her from the United Kingdom (UK) to France for around 7 years, before she moved to New Zealand in 2007. Her current role brings together skills, knowledge, and practice acquired throughout more than twenty-two years in education, in different contexts including university and foundation programmes, prison education, and secondary schools. Much of her career has been spent in multicultural settings in which the learners have been non-native speakers of English. This has contributed to her ability and desire to build relationships with people based on mutual respect and an interest in learning. 
Throughout her career, Claire has always sought to complement her teaching and mentoring experience by actively pursuing opportunities for her own professional development. In recent years, she has achieved Senior Fellowship with the UK's Higher Education Academy (2018), completed a Certificate in Sustainable Practice (2016) and a Postgraduate Diploma in E-learning, awarded with distinction (2014), and participated in Massey University's 'Women in Leadership' programme (2014), and the inaugural 'Emerging Managers' programme (2012).  
Away from work, Claire enjoys music, cinema, and spending time with her dog, a boisterous border collie.
Qualifications: BA (Hons) in French/Management, Keele University, UK; MA in Applied Linguistics, Victoria University of Wellington, New Zealand; PG Dip (Education, e-learning); PG Dip (Business); Licentiate Diploma in TESOL (Trinity College, London); Postgraduate Certificate in Education (Secondary; Modern Languages); Cert Sustainable Practice; Senior Fellow HEA
Email: claire@oerfoundation.org
Wayne Mackintosh
Managing Director, UNESCO/ICDE Chair in OER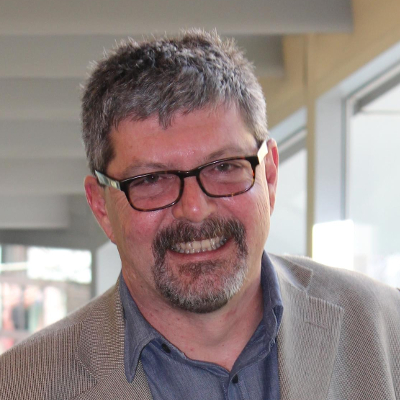 Wayne Mackintosh is the founding director of the OER Foundation headquartered at Otago Polytechnic Ltd, New Zealand. He is coordinating the establishment of the OERu, an international innovation partnership which aims to widen access to more affordable education for all. Wayne holds the UNESCO Chair in OER and serves as a member of the Board of Directors of the OER Foundation. He is a strategy innovator with a passion for open sourcing education.
Wayne is a committed advocate and user of free software for education. He was the founding project leader of New Zealand's eLearning XHTML editor (eXe) project (www.exelearning.org) and founder of WikiEducator (www.WikiEducator.org) – an international community of educators collaborating on the development of free/libre teaching materials in support of all national curricula.
Wayne has extensive international experience in educational technology, learning design and the theory and practice of open and distance learning (ODL). Previously, he was Education Specialist, eLearning and ICT policy at the Commonwealth of Learning (COL), an intergovernmental organisation based in Vancouver, Canada. Before joining COL he was Associate Professor and founding director of the Centre for Flexible and Distance Learning (CFDL) at the University of Auckland, New Zealand. At the University of Auckland, he was tasked with eLearning strategy and leading CFDL's professional staff team. Prior to moving to New Zealand he spent eleven years working at the University of South Africa (UNISA), a distance learning institution and one of the world's mega-universities. Wayne has participated in a range of international consultancies and projects including work for COL, the International Monetary Fund, UNESCO and the World Bank. Wayne served as the holder of the COL Chair in OER  from 2012 – 2015. Previously, Wayne served on Editorial Board of Open Learning for more than a decade, but now focuses on open access and open education research efforts.
Wayne is the recipient of the 2019 International Council for Open and Distance Education (ICDE) Individual Prize of Excellence in recognition of his work pioneering an OER-enabled transnational micro-credentialing system. In 2020, he received the award for Excellence in Leadership at Otago Polytechnic and the Open Education Global Leadership Award for significant long standing contributions to Open Education.
Wayne is married with three children and lives in Cromwell on the beautiful South Island of New Zealand.
Qualifications: Ph.D. University of Bath, United Kingdom. M.Ed., B.Ed., B.Com. and Higher Education Diploma (Postgraduate), University of Pretoria, South Africa.
Email: wayne@oerfoundation.org

Fediverse
Dave Lane
Open Source Technologist
Dave Lane is the OER Foundation's Open Source Technologist. His role is to build and maintain the computing systems used to make OERu courses available to learners everywhere, using exclusively Free and Open Source Software (FOSS) developed by communities, as well as strategic components he develops himself, or developed by his talented predecessor, Jim Tittsler. He finds great satisfaction knowing those systems enrich the global educational Commons with resources that can be shared freely by all – he maintains a tech blog to help others replicate OERF systems.
Dave is a passionate advocate for the use of FOSS in education and by educators: in addition to supporting learners at a global scale at a minuscule cost, using FOSS ensures learners develop digital confidence without strings – like proprietary file formats or ongoing license fees – attached, or being disadvantaged by costly proprietary software or exploited by privacy infringing surveillance capitalism business models.
Dave was delighted to join the OER Foundation in 2015 after a few years working with Catalyst IT, the company that in 2012 acquired, Egressive, the FOSS software development and IT services company he founded in 1998.
Born and raised near New York City on the east coast of the US, after completing his undergraduate degree, Dave moved to Seattle on the west coast for post graduate study. In 1994 he took up an unexpected invitation to work as a research scientist at one of New Zealand's Crown Research Institutes, developing a prototype computer vision and remote mapping system. He formally emigrated to NZ in 1996, becoming a dual citizen a few years later.
In addition to his OER Foundation role, he has been the President of the NZ Open Source Society, a registered charity, from 2011 – 2020. He served on the advisory group of the NZ Creative Commons affiliate for 3 years. To document his thoughts, interests, and social activism Dave maintains a wide-ranging personal blog.
Dave is married to Jos and they are raising two enthusiastic boys and a rascally dog in Christchurch, halfway up the east coast of NZ's stunning South Island. Among other enthusiasms, Dave enjoys the outdoors, reading dystopian fiction (or so he hopes!), cooking spicy foods, baking sourdough bread, imbibing fermented beverages, woodworking, designing and building radio controlled flying things, mountain biking in the hills with his boys, doing yoga, dancing swing, and singing in a band.
Qualifications: MS Mechanical Engineering, University of Washington (Seattle, WA, USA), BSc Physics, Haverford College (Haverford, PA, USA).
Email: dave@oerfoundation.org

Fediverse
Mastodon: @lightweight@mastodon.oeru.org
Blog: @dave@oerfoundation.org (follow to receive notifications of new blog posts)
Tech Blog: @lightweight@tech.oeru.org (follow to receive notifications of new tech blog posts)
Simonne Wood
Seconded Designer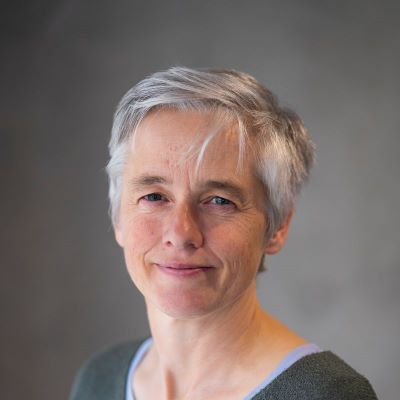 Simonne Wood is a Learning and Teaching Specialist at Otago Polytechnic, New Zealand, where her focus is developing the capability of academic staff to use technology to support learning and teaching. Since 2018 she has also been seconded part-time from the Polytechnic to work on OERu projects including course design and marketing automation.  
Originally from the United Kingdom, Simonne trained as a lawyer, and then worked for nine years in a range of administrative roles at Oxford University. This was followed by eight years in the operations team of The Ethical Property Company, an innovative social business which provides affordable office space for charities, campaigning groups and local businesses. During this time, Simonne first discovered her enjoyment of training colleagues to use technology. After moving to New Zealand in 2013, she joined Otago Polytechnic as an administrator in the School of Occupational Therapy, where her role increasingly focused on supporting the academic staff to use the learning management system and other digital tools. Her growing interest in this area prompted Simonne's transfer to her current position in the Learning and Teaching Development Team. Working with OERu has happily brought several strands of professional interest together for Simonne, combining education, technology and a concern for social justice.
Simonne appreciates living in the beautiful harbourside city of Dunedin in the South of New Zealand, where she can easily indulge her enjoyment of photography, walking and cycling. 
Qualifications: MA in International Relations, Oxford Brookes University, United Kingdom. MA in Law, Cambridge University, United Kingdom. Associate Fellow HEA. Simonne is in the final year of study for a Graduate Diploma in Tertiary Education. 
Email: simonne@oerfoundation.org